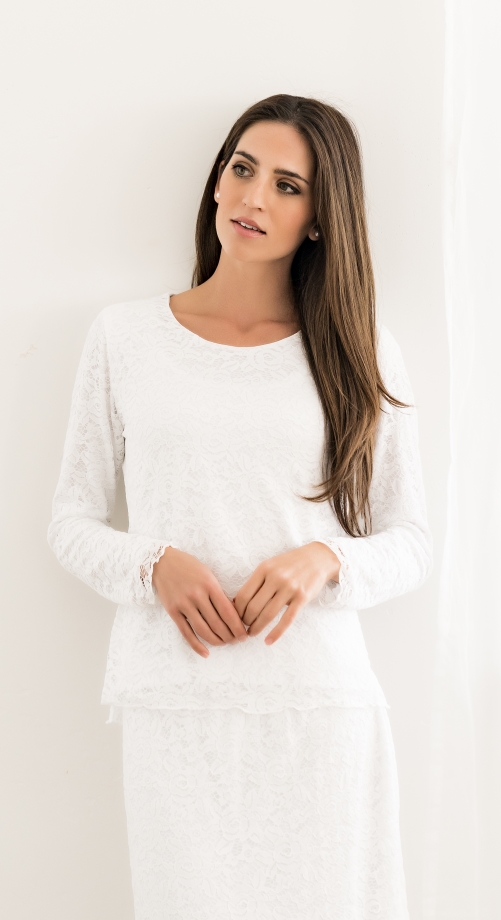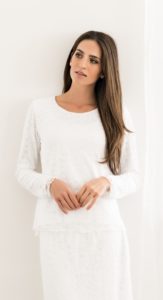 Since White Elegance began making LDS Temple Dresses and accessories over 25 years ago, our customers have been our number one priority.  Occasionally we like to take time to address questions you may have about our business.  Recently, we had a patron express concern about the price point of our temple dresses, so our co-founders, Tamera and Anna, took the time to sit down and share some particulars about White Elegance and our day to day operations.
Our Staff
Our stores are successful because of our outstanding sales associates.  They believe every White Elegance customer should have a memorable experience picking out and trying on Temple clothing, Blessing outfits and Baptism dresses. They often invite moms to take pictures of their daughter trying on Baptism dresses, turning it from "just a shopping trip" into a special event. We are happy to pay our employees good wages and treat them with the greatest respect while providing a family friendly environment.   Most of our associates have been with White Elegance for over 10 years.
Our Designs
We don't collect Temple dress designs from other sources.  All White Elegance Temple dresses are designed in house.  Our first designer, Elizabeth Grand, had 45 years of  experience creating designs for some of the most famous names and brands. Our current design team has a combined experience of 80 years in bridal, prom and Temple clothing design, pattern making, fabrication, sizing and production.  We're honored to pay our team well to create unique apparel to fit differing shapes in sizes XXS to 5XL.  At great expense, we carry most of our Temple dresses, skirts and tops in varying lengths to cater to all heights, from our most petite to our most statuesque clientele. We keep all sizes and lengths in stock and ready to ship, and have often, at our own expense, created items for those with special needs.
Our Fabrics
We currently are using over 28 different fabrics to create our Temple dresses, skirts, tops and jackets.  Nearly all of our textiles are made specifically for White Elegance and must be ordered in lots of 3000 yards.  We only accept truly white and high quality fabrics and notions so when you buy from White Elegance you know your clothing will last a long time and is going to wear and wash wonderfully.
Our Manufacturing and Production
80% of our Temple apparel is produced domestically, paying fair wages and supporting American workers.
Our Overhead
White Elegance currently has three brick and mortar stores, an office and an 8000 square foot warehouse.  We regularly employ local businesses for services including information technology, accounting, window/carpet cleaning, advertising, utilities, signage, and repairs. For over 25 years we have supported the communities of which we are a part and, whenever possible, utilize our fellow small businesses.  We also pay all local, state and federal taxes and stand by our ethical business and advertising standards.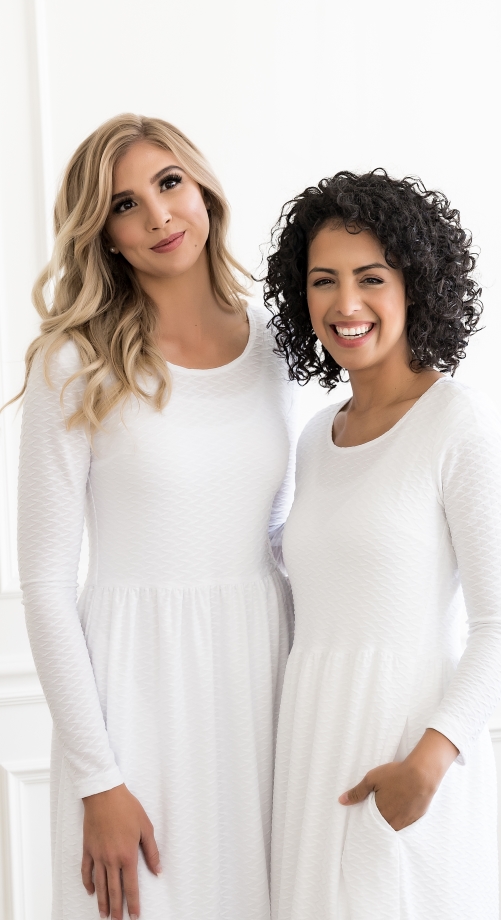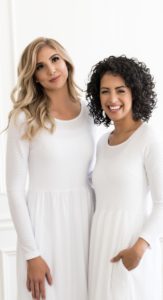 Our Young Women Classes
White Elegance regularly opens our Utah stores after hours to provide engaging and inspiring classes for Young Women organizations of the Church of Jesus Christ of Latter Day Saints.  To date, White Elegance has taught over 5000 of these classes, which are offered completely free of charge.  These programs are led by outstanding, talented women that we pay for their valuable time.
Our Charitable Works
We believe in mourning with those that mourn and have put this into practice by occasionally providing, free of charge, burial clothing to families with loved ones who have died in horrific or tragic circumstances. We financially support the good works of The Salvation Army, Days For Girls International, and Operation Underground Railroad, among others.  This year we also donated 3000 kits to Days for Girls International.
Our Personal Values
We hold callings in our church, city and community.  We don't live lavish lives and are proud to provide excellent products and services at a fair price.  At the end of the day it's hard to believe White Elegance can accomplish all of this and keep our average dress price point at a mere $85…worth every penny!