Pioneer Trek season is upon us!  Are you wondering what you have gotten yourself into?  Here is a first person account from a Ma with experience.
---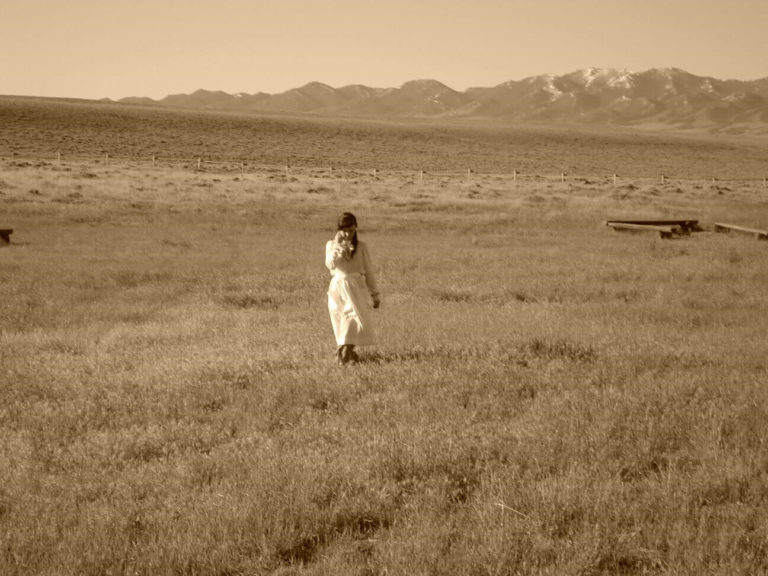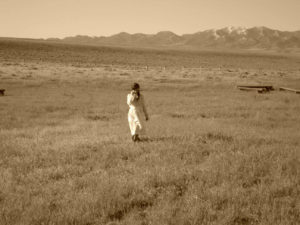 In August of 1842 Joseph Smith prophesied, "The Saints will continue to suffer much affliction and will be driven to the Rocky Mountains.  Many will apostatize, others will be put to death by our persecutors or lose their lives in consequence of exposure or disease, and some [will live to] build cities and see the Saints become a mighty people in the midst of the Rocky Mountains" (Teachings of the Prophet Joseph Smith, sel. Joseph Fielding Smith, 1976, 255). Four years later, the pioneer exodus from Nauvoo, Illinois began.
My pioneer trek lasted a mere three days and left me sunburned, sore, and a bit more wise. I'd like to share my top two faith promoting experiences: pondering on the prairie, and the woman's pull. 
PONDERING ON THE PRAIRIE
From the day we began our trek, as I pondered the experience I was having, two questions kept coming into my mind.  First, why did the pioneers have to suffer so terribly and face such tremendous obstacles?  Why couldn't the storms have been calmed and the elements tempered to spare them from such agony?  And second, why, when the Willie and Martin companies discussed their late start did they decide to push on instead of wait?
James E. Faust answered my first question by stating, "These excruciating experiences developed in these pioneers an unshakable faith in God. I believe their lives were consecrated to a higher purpose through their suffering. Their love for the Savior was burned deep in their souls and into the souls of their children and their children's children."
President Hinckley added, "Our Father in Heaven allowed the handcart pioneers to suffer that we today might more clearly see our responsibilities.  A life that will inspire future generations is our responsibility.  As great things were expected of the early saints, so are they of us."
Even those who passed through these trials understood the impact they would have on future generations.  Elizabeth Horrocks Jackson of the Martin Company wrote, "I have a desire to leave a record of those scenes and events thru which I have passed that my children may read what [we] were willing to suffer, and did suffer, patiently for the gospel's sake.  I also desire them to know that it was in obedience to the commandments of the true and living God.   I hope, too, that it will inspire my posterity with fortitude to stand firm and faithful to the truth, and be willing to suffer and sacrifice all things they may be required to pass thru for the Kingdom of God's sake."
The answer to the second question I was pondering, why the Martin and Willie handcart companies decided to push on instead of wait, came during the solo experience at the close of our second day.  We were given the opportunity for some alone time, so I grabbed my journal and staked out the most comfortable piece of prairie I could find.
As I was writing about my day I kept feeling the strongest impressions regarding the concepts of Zion and gathering.  I came to understand that the motivation for all that the pioneers did came from a true conversion in the center of their souls.
They didn't wait because they couldn't wait. They were determined to gather to Zion at any cost. They were unwavering in their resolve to begin the actual physical gathering of covenant Israel to a location, designated by God, where they would build a temple and establish Zion.  They left comfortable homes, waded streams, crossed mountains and pulled through heavy sand to be where they would hear a prophet's voice and live with the Saints of Zion. They came across the plains to live the gospel teachings and to build the kingdom of God.  The journey served to sharpen their religious focus. Their accomplishments were possible because they knew that our Heavenly Father and His Son, Jesus Christ, restored the gospel through the Prophet Joseph Smith and they could not WAIT to be a part of it!
My trek experience helped me to truly appreciate not just the pioneer legacy of faith and courage but to understand their legacy of conviction.
THE WOMAN'S PULL
Finally, is the experience of the woman's pull.  This part of the trek is meant to represent the historical fact that men were often not part of a family's trek west.  Some were taken away when the Mormon Battalion was formed, while others pulled handcarts up until the moment of their death, leaving their wives and daughters and sisters to carry on.  It was the women's resourcefulness, efficiency, and steadfastness under inhumane conditions that pulled many families through.
There were many lessons learned on the woman's pull, but I want to share the one that had the most impact on me.
My trek daughters and I were the second handcart to start up the hill.  After the inspiring message we received from our leaders my girls and I were repeating the mantra, "we can do this".  I put my head down, focused on my feet, and stepped forward.
I thought about the quote by Russel M Nelson, "Truly the Lord encourages us to walk in faith to the edge of the light and beyond—into the unknown. After the trial of our faith, He once again shines the light ahead of us, and our journey of faith in every footstep continues."
It wasn't until I reached the base of the hill that I realized that the men and boys were reverently lining both sides of the trail.  A few steps later the girl on my right asked, "Why do they all have their hats off?"  My head had been down, so I hadn't noticed…but she had.  I answered her question, "They have their hats off out of respect for you".
I will never forget that moment as I looked up and saw all of those young men looking respectfully on.  In that instant I recognized the fact that the priesthood of God sustains me in every way, in every aspect of my life, every day of my life.  My faith and my testimony of the priesthood grew three sizes that day.
For me, the trail was a schoolhouse of faith and learning.  As a second-generation Mormon I don't have a pioneer heritage, per se, but the lives of these amazing pioneers touched my heart and rekindled my passion for the Gospel of Jesus Christ.  For this, and for them, I will be eternally grateful.